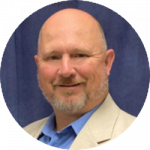 Anthony White
Realtor / Broker
A LITTLE ABOUT ME
I am a lifelong resident of Ocala, Marion County. My team specializes in Residential, Commercial and Residential Income Properties. We are proud to be able to help you in all facets of your sale or purchase, from financing to moving day.
The Anthony White Team is a premier Real Estate Team partnered with Coldwell Banker Ellison Realty Inc here in Ocala, Florida for 20+ years.
Honesty, Integrity, Loyalty - Results
I LISTEN TO ALL YOUR MARKETING NEEDS AND I WILL ADVISE YOU ABOUT HOW I CAN HELP. I personally set up each and every marketing plan custom to each client. I get the results you are looking for!
I CARE AND COMMUNICATE. I am astounded how often I am told that a clients prior Realtor listed their home and never heard from them again. I can guarantee you that will never happen here!
I PRIDE MYSELF ON MAKING MYSELF AVAILABLE TO YOU...whenever that might be. You will be given my cellular phone number.
I USE CUTTING EDGE TECHNOLOGY.
I have a very aggressive marketing plan! I use digital media, print media, signage, direct mailings, and verbal networking.
I LOVE VISUAL TOURS! I will make a visual tour of your home to allow internet buyers to see a home with out even stepping foot in the door
I WILL PRE-QUALIFY ALL BUYERS It's in the best interest of everyone involved.

Please give us a call today, we can help.